Following the MOTOSMART, Motorola brings to Brazil another dual-SIM smartphone, the MOTOGO! TV. Looks like Motorola is afraid dual-SIM capability is not attractive enough and has decided to add mobile digital TV tuner and antenna for Brazilians to enjoy TV shows on the go. The phone features a 3.2-inch touchscreen and a 3 Megapixel camera.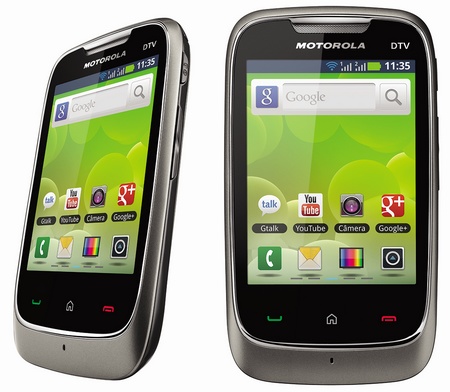 The MOTOGO! TV is dust-, dirt- and water-resistant. It supports EDGE mobile network and WiFi connectivity. A 2GB microSD card is included and the handset supports up to 32GB. With dual-SIM card slots, the MOTOGO! TV also supports dual-standby. It runs Android OS and has built-in FM radio.
The dual-SIM Motorola MOTOGO! TV is priced at R$399 (US$199).
[Motorola]