Kanex introduces its new ATV Pro HDMI-to-VGA adapter designed to bring AirPlay mirroring to your old VGA projector. The adapter basically convert HDMI to VGA and links up the Apple TV (2nd gen) and a VGA projector, allowing you to stream and mirror content from iPad to a VGA projector via the Apple TV.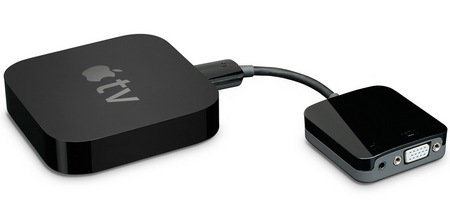 The Kanex ATV Pro has a HDMI input port with HDCP 1.2, a VGA output. It includes audio support with a 3.5mm stereo audio jack. The adapter supports up to 1080p resolution. It doesn't need external power to operate, meaning there's no additional power cords; and it just plug and play.
The Kanex ATV Pro HDMI to VGA Adapter is priced at $59.
[Kanex]