Along with the MP225A, 3M also releases the CP45 Camcorder Projector that combines a pico projector with a digital camcorder. The handheld devices supports 5 Megapixel still image shooting and 1280x720p HD video recording. It has a fixed focus lens, LED flash and a 2.4-inch LCD display.
As a projector, the CP45 offers 800×600 resolution, 2 lumens brightness with LED technology. It can projector up to 65-inch screen size. The CP45 has built-in microphone and speakers. It includes built-in media playback capability supporting JPEG, MP3, MPEG4/MP4 files. This camcorder projector comes with 2GB internal memory and supports microSD/SDHC memory card.
The 3M CP45's built-in battery allows up to 100 minutes of projection. It comes with a RCA video cable and a USB cable for PC connection and charging. Available in black and red accent, the CP45 is available for $299.00.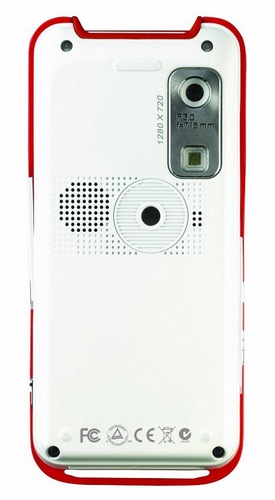 [3M]