Microsoft officially announced its Explorer Touch Mouse (model U5K-00001), the newest addition to the company's Touch Family. The new wireless mouse features a touch strip with both vertical and horizontal navigation allowing users to swipe the mouse in any direction. The touch scroll wheel also allows for three speeds of scrolling: slow speed for precise movements, medium speed to advance a page or two, or hyperfast speed to flick quickly through a long document. Thanks to advanced haptic technology, users can feel and hear how quickly they are scrolling easily.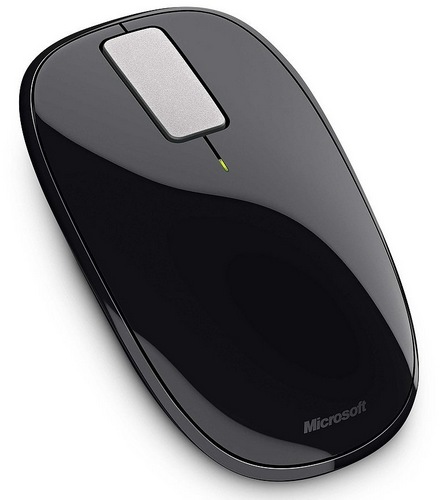 The Explorer Touch uses the BlueTrack technology which combines the power of optical with the precision of laser for remarkable tracking on virtually any surface. It has five customization buttons for quick access to media, programs, and files you use most often. The Touch mouse comes with a nano wireless receiver and offers up to 18 month battery life on a single battery.
Microsoft Explorer Touch Mouse is priced at $49.95.