AAXA Technologies launches the follow-up to the M1 series, the new M2 Micro Projector that is the world's first XGA micro projector. The ultra compact multimedia projector can produce images up to 100-inch and features Vibrant Color technology for up to 110 lumens brightness and deep colors for rich viewing experience.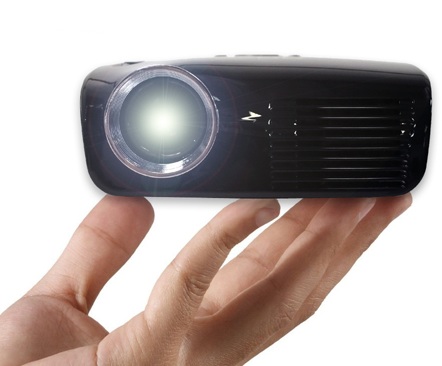 Based on LCoS technology, the M2 offers 1024×768 XGA resolution, 2000:1 contrast ratio and Luminus PT-39 PhlatLight LEDs for backlighting. The M2 micro projector supports direct playback of MP4, AVI, WMV, SMV video, MP3, WMA, OGG, WAV audio, and BMP, JPG, GIF images and TXT files. The device has 1GB internal memory and supports microSD/SDHC memory card. There is also mini USB connector.
The AAXA M2 offers VGA, Composite AV and HDMI inputs, as well as 3.5mm headphones output. The M2 costs $369. It comes with a remote control and a tripod.

[aaxa]