Oakley is launching its special TRON: Legacy Film Edition 3D Gascan eyewear, to celebrate the release of TRON: Legacy, a Disney 3D film opening in U.S. theaters on December 17, 2010. The TRON limited edition 3D Gascan is rendered with signature Oakley style and accented with graphics of the movie.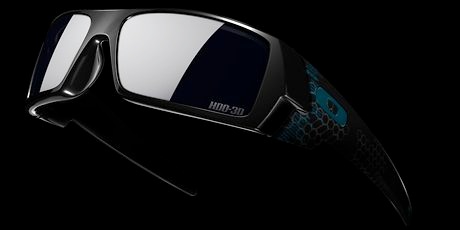 The Oakley 3D eyewear features HDO-3D, "a collection of proprietary lens innovations that have achieved the first optically correct 3D eyewear on Earth. Oakley's 3D lenses virtually eliminate the ghosting or
"crosstalk" between images that reach each eye from one moment to the next. These lenses have a greater curvature around the eyes to provide a wider field of view.
The TRON edition 3D Gascan offers Three-Point Fit to retain the lenses in precise optical alignment. It comes with a microclear bag that is also highlighted with graphics inspired by the film. The price of this TRON: Legacy Oakley 3D glasses is $150.