iLuv announced the release of its App Station iMM190 multimedia speaker dock iPhone and iPod. Announced back in CES 2010, the App Station features a unique application called "iLuv App Clock" that transforms it into alarm clock with a large digital display and current weather conditions.

The iMM190 App Station can dock your iPhone or iPod veritically or horizontally for watching video, movies, slide shows. It plays music from iPhone/iPod and charges them while docked. There is also AUX input for connecting other audio sources.
The iLuv iMM190 App Station is available now for $89.99.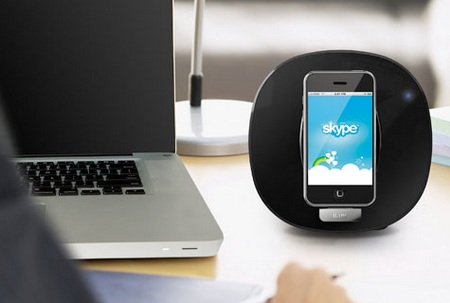 [iluv]