M-Edge, other than accessories for nook and for Sony's e-readers, offers the waterproof Guardian polycarbonate case for Amazon's Kindle 2 e-reader. The Guardian provides a secure, watertight seal around Kindle by utilizing a dual-hinge, integrated gasket and four-latch closure system. It offers full functionality of Kindle's buttons and keyboard, thanks to flexible sealed button cutout.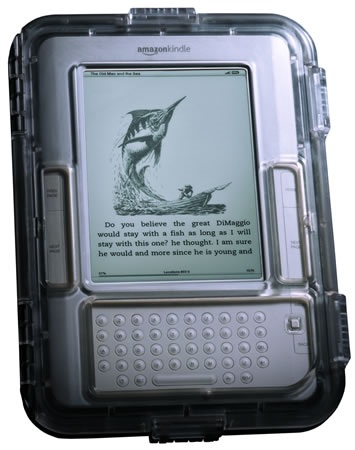 Made of molded plastic, the Guardian safeguards the device in all water environments up to 1 meter deep. Users can read hands-free in the water as the three internal buoyancy chambers of the Guardian provide distributed flotation to keep Kindle afloat and upright.
M-Edge Guardian is available in Black, Red, Orange, Blue and Yellow.
[m-edge]