Panasonic has announced two new IP network surveillance cameras at the CES 2010, the one-wire, plug-and-play BL-C210 and thw wireless BL-C230. Both cameras use H.264 video compression and can be activated by detecting body heat, sound and motion.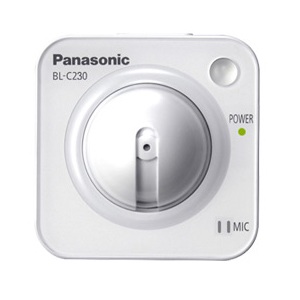 Thanks to integrated internet connection, BL-C210 and BL-C230 can pan, tilt and zoom remotely. They have built-in memory for storing captured images, which can be also sent via email or to a VIERA CAST HDTVs. Other features include built-in microphone, SSL support and Privacy Mode.
Panasonic BL-C210 and BL-C230 are priced at $199.95 and $299.95 respectively.