Kensington launches two Ultra Compact Notebook Power Adapters, the K38067US Wall/Air adapter and the K38066US Wall adapter. They are 43% smaller and 32% lighter and uses 30% less energy than standard power adapters , according to Kensington.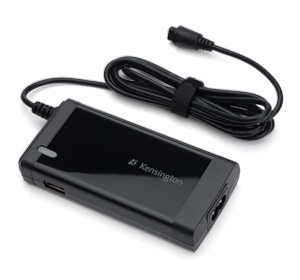 Kensington's compact adapters are compatible with notebook PCs from HP/Compaq, Dell, Acer, Toshiba, Lenovo/IBM, Sony, Gateway, and Asus and they have built-in USB port for charging mobile devices.
The K38067US Wall/Air Ultra Compact Notebook Power Adapter comes with a Travel Pack that includes airline charging cable, retractable mini USB charging cable, micro USB adapter tip and travel pouch.
The Kensington K38067US and K38066US are available for $119.99 and $99.99 respectively.