Blue Line Innovations launches the PowerCost Monitor (model BLI-28000), which is a wireless energy monitor for your home. It is able to tell you at a glance how much electricity your home is using from moment-to-moment and in total.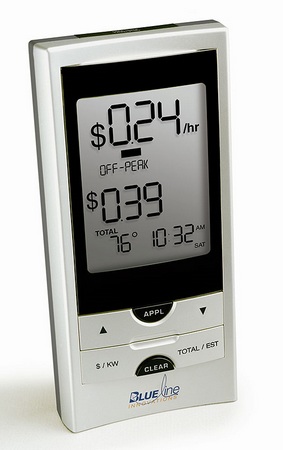 The PowerCost Monitor can show you also the difference in electricity consumption caused by turning on and off the various electrical appliances in your home and the total amount of money you are spending on electricity. As Blue Line said, its is "an excellent tool to help you save". By keeping the current value of the Display Unit as low as possible you will use less electricity – from 6 to 18 percent less every month.
The PowerCost Monitor includes two components, a Sensor Unit that you can simply attach to the outside of your electric utility meter, and a wireless, durable Power Monitor that resembles a small digital clock. The PowerCost Monitor is available for $109.