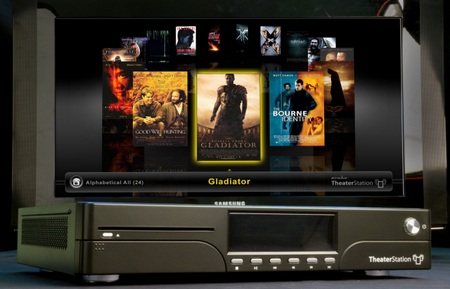 A company called Envive introduces the TheaterStation, which are Windows dedicated servers and HD media players that allows you to store, browse, sort, and instantly access an entire media collection with the simplicity of a single remote control.
The TheaterStation is currently available with 1TB and 2TB storage capacities and a 4GB model is coming. The device feature WiFi 802.11b/g and Ethernet LAN, Bluetooth connectivity. You can find a LED display and a DVD/CD-RW drive as well.
It offers HDMI 1080p output, Component, S-video, Composite as well as VGA video outputs. SPDIF and Coaxial digital audio outputs and RCA 7.1 audio output are also available.