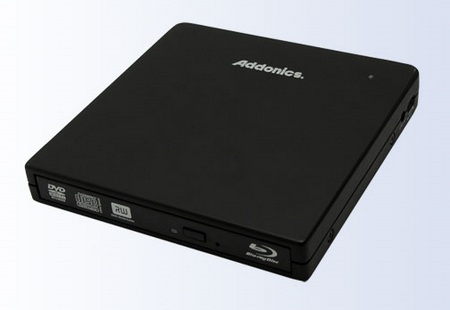 Addonic launches the PBRDRUE and AEPBRDVRUE portable Blu-ray/DVD-RW combo drive that play Blu-ray media and read and write DVD media. Two devices are basically identical, except the PBRDRUE has a black annodized aluminum enclosure while the AEPBRDVRUE gets plastic enclosure.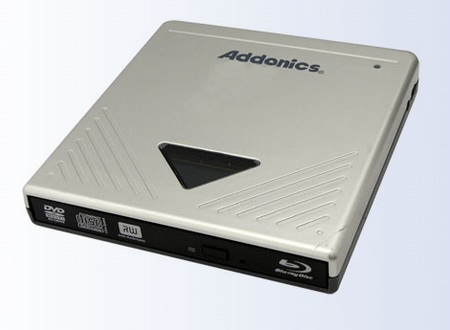 Addonic's Pocket Blu-ray/DVD-RW combo drives offer eSATA high speed interface in addition to USB 2.0. They write on DVD+/-R/RW, DVD+/-R DL as well as CD-R/RW. Of course, they play Blu-ray and DVD, CD.
You can get the PBRDRUE and AEPBRDVRUE for $259 and $255 respectively with Cyberlink High-Def Suite for Windows software included. Or you can get the burners without the software for $239 (PBRDRUE-N) and $235 (AEPBRDVRUE-N) respectively.