Lenovo is the official sponsor of the Beijing Olympics, and it presents several Olympics-themed USB flash drives.
The first one is a 4GB drive that features the same material and design as the 2008 Beijing Olympics torch.

This is the Mascot series that are available in six colors. Each color has a Fuwa printed on the front side and a Beijing Olympics logo.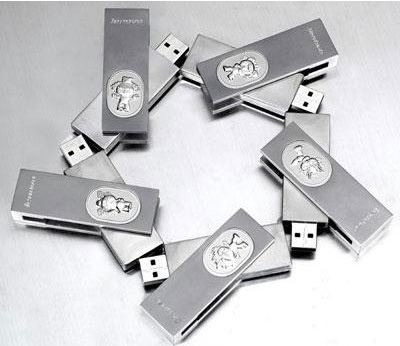 This is a limited edition of titanium flash drives. There are only 10 units available. In each of the special mahogany box, there are five 1GB titanium drives.

Finally, this is the Medallions which has been sold out.