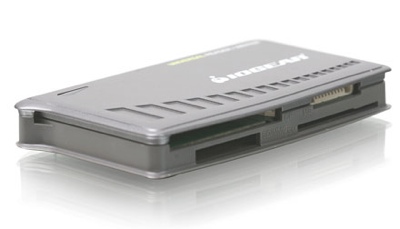 IOGear launches the new Universal Memory Banks. Put in simple, Universal Memory Banks means memory card reader/writer. There are two models, the GFR209 is a 12-in-1 Pocket Card Reader while the GFR281 is 56-in-1 Memory Card Reader.
They offer all-in-one solutions for effortless high-speed, bi-directional data
transfers via USB port. They support most of the memory cards you can find in the market, including the more popular ones, such as SD, Micro SD, Mini SD, MMC, Memory Stick and MS Duo.
GFR209 costs $11.95 and the GFR281 has a price tag of $19.95.