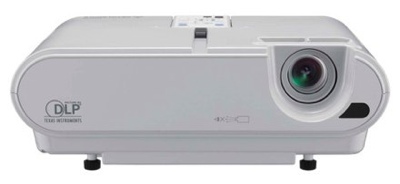 Mitsubishi announced in the US the XD211U DLP projector, utilizing TI's latest DDP 2230 DMD chip with BrilliantColor technology. The Mitsubishi XD211U features 2000 lumens of brightness and 2000:1 contrast ratio, and is able to produce 1080×768 resolution.
"We consider our XD211U an entry-level projector with high-level specifications," said Wayne Kozuki, product manager, Mitsubishi Digital Electronics America's Presentation Products Division. "The combination of features and high brightness makes this projector perfect for office and school environments."
The XD211U will be available in May for $1595 and consumers can get 3 year of warranty.