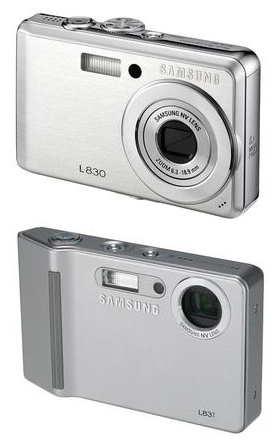 Not only L730, Samsung launches also L830 and L82T digital cameras. Both of them features a 8 Megapixel CCD image sensor.
Samsung L830 features 3x optical zoom, ISO rating up to 1600, a 2.5-inch LCD display and Intelligent Face Recognition Technology. L83T actually has the same features as the L830. They can also capture videos in 800×592 resolution.
They have 16 internal memory and a SD card slot. L830 is priced at £149 while the L83T at £179.
[LetsGoDigital 1 2]