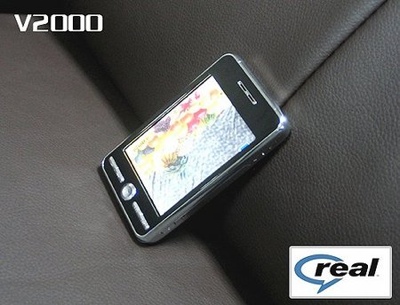 Ainol V2000 is a iPhone-like portable media player. The V2000 doesn't come with phone functionality but it does play movies. It has a 3-inch LCD display for you to enjoy AVI, MPEG and Real Video formats of movies.
The Ainol V2000 plays also MP3, WMA, APE as well as FLAC music formats. It can even play games with the preloaded emulator. V2000 is able to play NES, SNES, Sega Genesis as well as NeoGeo games.
The phone supports SD memory cards up to 4GB.