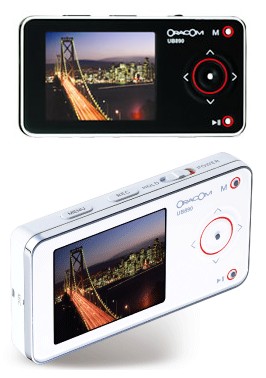 This is the Oracom UB-890 portable media player with 512MB to 4GB capacity. Oracom UB-890 has a 2-inch LCD display, touch sensor keypad, support for MP3, WMA, OGG music files and MPEG, AVI video formats. It has also built-in FMtuner, voice recorder.
Oracom UB-890 measures 81x43x12.2mm and weights 55g.
After the break is a video preview from GenerationMP3.