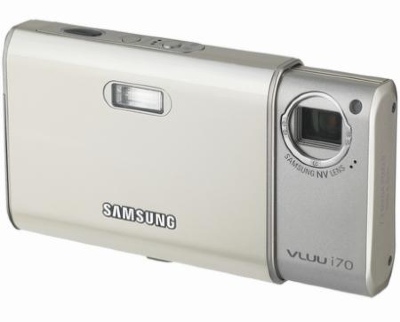 Samsung shows us the VLUU i70 camera. The Samung VLUU i70 is a 3 Megapixel digital camera with 3X optical zoom, ISO rating up to 1600 and a 3-inch LCD screen.
What so special is that it has a built-in HSDPA transmitter by which you can connect to the Internet and get video or music or you can upload photos and videos you captured to your PC.The Samung VLUU i70 can also receive test messages.
No words yet on pricing and availability.