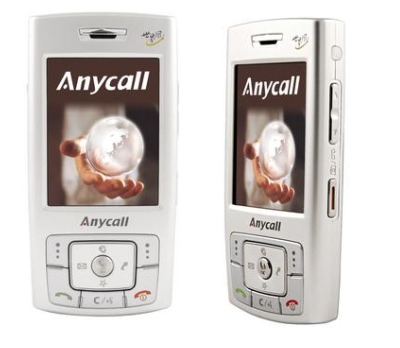 Samsung shows the world SCH-W559, Samsung's first phone to have VibeTonz touchscreen, which looks like the Samsung E898. The Samsung SCH-W559 has a 260k color TFT LCD screen, a 1.3 Megapixel caemra, built-in music player, Bluetooth and handwriting recognition.
Immersion claims that VibeTonz enhances content applications as well as simple dialling and text. It says that, since the first VibeTonz-enhanced phone was introduced in April 2005, mobile games have been tweaked to provide feedback similar to that found in console games. VibeTonz effects can also accompany ringtones or full tracks to deliver an effect like turning up the subwoofers.
It measures 90.5×48.4×13.8mm for 90g.