After the 3 Megapixel N93, Nokia shows us the powerful N95 which comes with a 5 Megapixel CMOS camera. The phone has built-in GPS receiver, and it supports HSDPA as well as WLAN (802.11b/g), EDGE and WCDMA. For more, the phone is a dual sliding phone, when you push the screen up you can see the keypad and when you push it down you will see the multimedia controlling keys — Play, Stop, Forward, Rewind.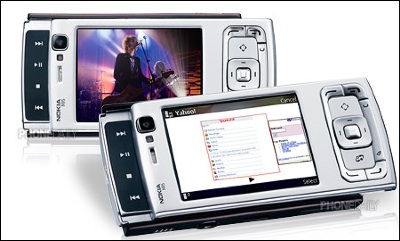 The Nokia runs the Symbian S60 v.3.1, and it has a 2.6-inch QVGA LCD display with 1600k colors, 3D graphics, 3D stereo sound, 3.5mm audio jack, MicroSD slot, mini USB connector. The supports also RSS Feeds and Bluetooth A2DP which allows you to enjoy music without wires.
The suggested price is 550 Euro. More pictures below.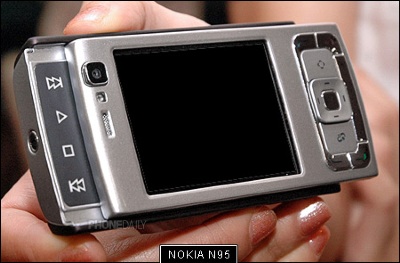 [PhoneDaily] [Nokia]