VK 2020 is the successor of VK2000 which is also the thinnest mobile phone. VK 2020 measures only 95 x 47 x 8.8 mm and weighs only 48 g (even thinner than Samsung T509).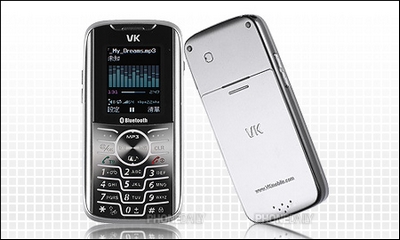 With such a slim size, the VK2020 features a 1.5-inch 128 x 160 pixels 260K color TFT LCD screen, 128Mb built-in memory, MP3 Player, 64 Polyphonic ringtone, RAZE-like keypad. It even has Bluetooth connectivity.
It is expected to be released in April in Taiwan for $7990 Taiwan Dolloars (about 248 USD). Wanna know how thin it is? Check out the images below.